INSTA360 LINK WEBCAM REVIEW FOR PC AND MAC.
While you might know Insta360 for its impressive action cameras that are capable of complete 360-degree capture, the company is now making waves in the webcam scene with the 4K and AI-powered Link. Though it's priced higher than most other webcams, that premium cost grants buyers access to premium features. Is it ultimately worth it? Here is my Insta360 Link review.
Small package, big potential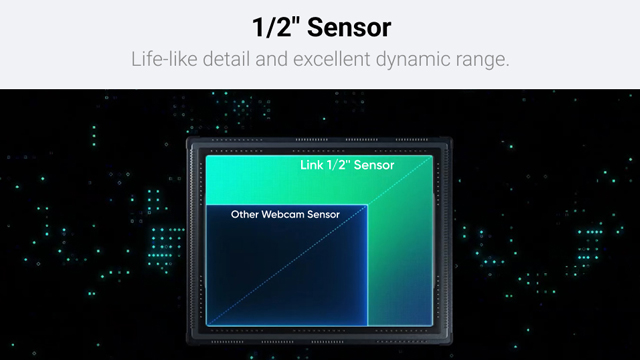 Having gotten used to 4K webcams being chunky and packaged in larger boxes, I found the smaller scale of the Insta360 Link and its packaging refreshing. Though the box is small, there's still plenty tucked away inside including the Link webcam itself, Recognition Markers (more on those in a moment), a USB-C cable, a USB-C to A adapter, and, if you get the Tripod Kit edition, a Mini Tripod.
Best out-of-the-box experience
Setting the Insta360 Link up is super simple. You put it into position using either the built-in monitor clip or 1/4" mounting thread. It then plugs in via USB with the provided cable. In my experience, Windows instantly recognized the webcam, allowing me to select it for Discord, OBS, and other applications. However, advanced controls and image customization is accessed through dedicated software.
Buy the Insta360 Link webcam on Amazon here.
Right out of the box it's clear that this is the best-looking webcam that I've ever used. Not only does the 4K image look sharp, but the auto white balance, exposure, and contrast are all on point. I can confidently say that for those who just want to plug in and play, with zero tweaking necessary, the Insta360 Link delivers.
Low on light? No problems here!
Low-light performance deserves its own special mention as it outperforms all of the other 4K webcams I've used. For those broadcasting in less-than-ideal conditions, for example a dark room with only a PC monitor lighting up your face, the Insta360 Link can turn what would be an overly noisy and laggy image into perfectly usable footage.
Those looking for deeper webcam customization can turn to the Insta360 app. Here image settings can be fine-tuned, though I found myself leaving them at default. As this is a 360-degree tilting and rotating camera, there are also options for controlling the gimbal movement.
It can follow you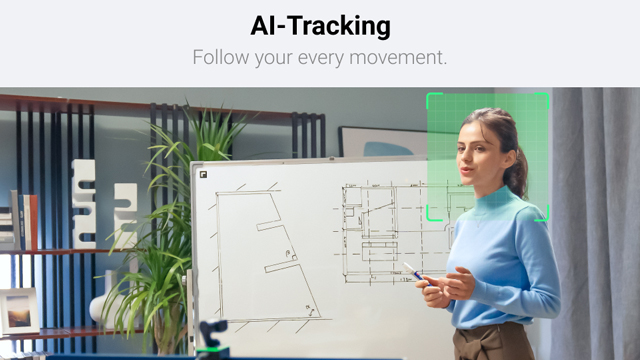 When it comes to the gimbal and AI-tracking, the camera can track the head, half body, or whole body with an adjustable tracking speed. This makes the Insta360 Link capable of quick adjustments to snap to a dancer in full body mode, or slower, less jarring tracking of a teacher giving a presentation in half body mode, as well as many other potential scenarios.
While users can control the webcam with a mouse, there are three gesture settings available: enable/disable auto tracking, zoom, and Whiteboard Mode. These can be triggered by simply making a gesture that is then recognized by the webcam. The Link uses its light to communicate whether or not it has recognized a gesture, which is very useful. I'm also a big fan of the ability to reset the webcam's position by quickly tapping it.
Four modes to pick from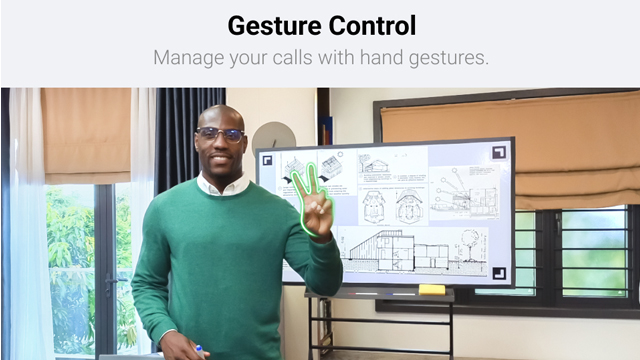 Whiteboard Mode is one of four modes that offer additional enhancements to the usual tracking. Placing the Recognition Markers around a whiteboard allows the Insta360 Link to focus in on the content, with the 4K resolution keeping the text sharp and easily visible. This will be a fantastic tool for those streaming lessons.
Other modes include DeskView, which aims the camera down at the desk to show viewers what you are writing, drawing, etc. Overhead Mode is a similar feature, though it requires users to physically mount the camera above the scene. I think DeskView will suffice for most and it's very easy to set up and use.
Finally, there's Portrait Mode. Insta360 has recognized the boom in 9:16 recording made popular by apps like TikTok, Instagram/Facebook, and now YouTube. The Link can rotate its gimbal head 90 degrees and capture high-quality 4K footage.
4K or HDR?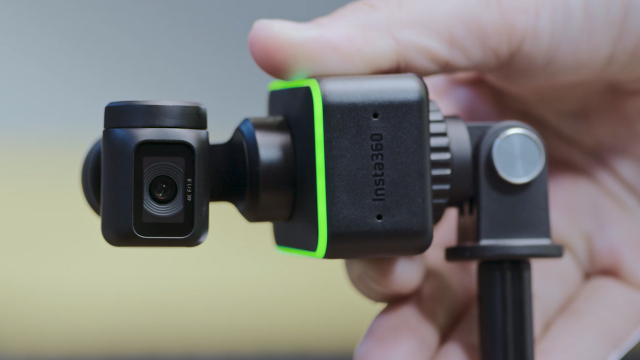 When it comes to supported resolutions and frame rates the Link can capture 4K at up to 30 FPS and 1080p/720p at up to 60 FPS. This is with the H.264 codec, too.
HDR is also available, though this is limited to 1080p/720p up to 30 FPS. I've found this useful for scenes that have both very bright and very dark elements. Unless deemed absolutely necessary, however, I'd forgo HDR for that crisp 4K image.
It's the little things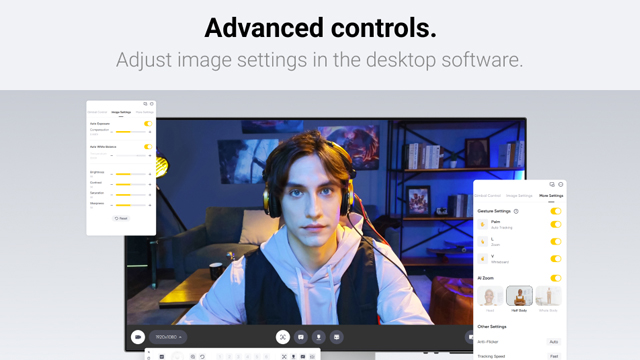 One other neat little thing is the built-in privacy protection. After 10 seconds of inactivity, the Link's lens automatically points downwards. This should offer peace of mind to those who hate when a lens is constantly staring.
Though I've personally paired the Link with a dedicated microphone, I should mention that the webcam itself has dual noise-canceling mics that are tuned to reduce background noise and keep voices clear. It's certainly a nice bonus to have great mic audio bundled in.
Insta360 Link Review: The final verdict
At $299.99, the Insta360 Link is clearly not cheap, but I'd argue that it will be worth it for those who can take full advantage of the fantastic out-of-the-box image quality, consistently accurate tracking, and additional modes to enhance teaching and other applications, especially if it's to be used in a professional setting.
For those looking for the best of the best in webcams, the Link stands tall in all aspects, provided the price doesn't put you off.
At the time of publishing, Insta360 currently has an "End of Season" sale running through September 19-28, so the official store could be worth a look.
---
Link webcam review unit was provided by Insta360.